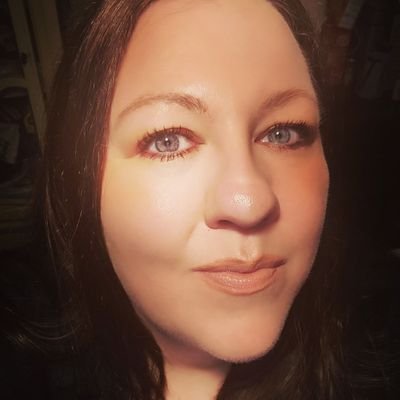 Website:
https://mariatureaud.com/
Twitter:
@Maria_Tureaud
Instagram:
Maria Tureaud
TikTok:
@Maria_Tureaud
2023 Annual Contest Editor ✓
2022 Annual Contest Editor ✓
2021 Annual Contest Editor ✓
2020 Annual Contest Editor ✓
2019 Annual Contest Editor ✓
Mini-Event Editor ✓
Bio
Maria Tureaud hails from the Wild Atlantic Way on the west coast of Ireland. A Developmental Editor of fourteen years, Maria serves on the Revise & Resub (#RevPit on Twitter) Board, and works with NYC publishing house Macmillan. When she's not writing books, or sprinkling magic into client manuscripts, you can find her drinking tea in New Jersey with her husband and son, as she dreams of moving home to her beloved County Clare.
Pronouns: She/Her
MSWL
Historical Fiction (including gothic—ghosties, ghouls, paranormal—alternate history/fantasy, etc). Word to the wise…I'm a history aficionado, and if I'm unfamiliar with a certain era, I will research to ensure accuracy. SUPER passionate/amateur expert on the Tudor period (England and beyond), Restoration Era (England and beyond), and the French Revolution…but would love to see historical fiction from underrepresented countries and cultures.
Fantasy. Give me luscious worldbuilding, tough heroines, questionable morals, and underrepresented mythologies).
Horror. But let me be clear—no slasher/gore bonanzas. I'm not looking for shock value. I want hair-raising, sleep with the light on feels that leave me in a state of panic (I'm the toughest person to scare, so anyone who can do this is a magician).
This one is a shot in the dark, but I would love to see a dark fantasy featuring the Fae/Firbolg/Tuatha Dé Danann but by #ownvoices Irish authors.
Ace/Queer #ownvoices representation.
I'm also open to Romance this year, but I need it to be fresh and different. Turn those tropes on their head!
Things I love:
Found family/siblings
Twists/Unexpected use of tired tropes—friends to lovers, chosen ones, etc.
Vampires, werewolves, witches! GIVE THEM TO ME!
Most fantasy mash-ups
YA romantic sub-plots that obliterate the usual first-love-is-forever-love trope. Give me break-ups, discovery of self, and the ability to stand alone without needing the validation of a relationship.
Historical Fiction featuring little-known people who had a great story to tell. (Think Joseph Bologne).
Preferred Markets:
I Am Not The Best Advocate For:
Erotica
Contemporary
High Fantasy
Mermaids, princesses in fantasy, love triangles, or any combination of these things
Christian Fiction
Sci-fi/Space Operas
Rape
Abuse
Redemption arcs for abusers
Historical Fiction set in the Twentieth Century, UNLESS it is MG or YA.
Q&A
How can a manuscript's first five pages make you sit up and take notice?
Character voice and authorial style will make me sit up and take notice. I'm looking for brilliant prose with a character I can't ignore.
What can writers expect from working with you during #RevPit, including communication?
Writers can expect honesty, coaching, and timely responses to emails.
What do you expect from writers during the #RevPit revision process, including communication?
I expect writers to be open to feedback, and enthusiastic about revisions/rewrites--this is a developmental edit, after all.
What hobbies do you have outside of writing and editing?
I love anime, K-pop, and K-drama!