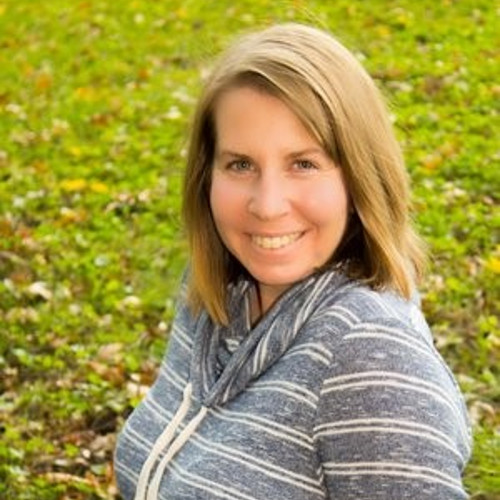 Website:
http://www.writersuntapped.com/
Twitter:
@tiffanykwhite
Instagram:
Writers Untapped
2019 Annual Contest Editor ✓
Mini-Event Editor ✓
Bio
Tiffany White is the editor behind Writers Untapped. She works on many genres under the umbrellas of fiction and nonfiction, including fantasy, sci-fi, and romance in both adult and young adult age groups. As a former teacher, Tiffany approaches each edit with the mindset of an instructor, guiding clients so they learn from their mistakes and grow as writers.
She has given numerous workshops, both online and in-person, teaches a master-editing class geared toward writers at all stages, and edits for a Kansas City publisher. Tiffany graduated with a B.A. in Screenwriting from Loyola Marymount University and completed a certification in Copyediting through UCSD. She is a member of the Editorial Freelancers Association and ACES: The Society for Editing.
MSWL
I love to read everything, but I want to focus on young adult—with a splash of adult—this year because I have been in a reading craze for some specific genres. For YA, my favorite reads of 2018 were Autoboyography, Carry On, To All the Boys I've Loved Before, The Astonishing Color of After, The Dark Descent of Elizabeth Frankenstein, The Bear and the Nightingale, and The Wicked King. For adult, two of my favorite romance reads were The Hating Game and Intercepted. I am all about the snark and wit. This year I'm taking YA fantasy, romance, historical, contemporary, paranormal. Pretty much everything except horror. BUT (there's always a but, right?), I will say, I've had a craving for gothic recently. Not necessarily horror, but creepy or spooky is okay. Think the Clarissa storyline in Reign; I can handle that level of spooky. If your manuscript doesn't have at least some kind of romantic subplot, I'm likely not the right editor for you.
MY BIGGEST MSWLs?
I'm always a sucker for retellings, particularly lesser known fairytales and mythology. Oooooh, I LOVE mythology of all kinds. Sorry, got excited there. Moving on. I'm a wanderluster at heart and have lived in three countries other than the U.S. (Germany, Mexico, and Tanzania) and travel abroad every year. That means I love reading books about other cultures; they transport me to worlds I want to visit and satiate my mad wanderlust until I can take my next trip. So send me your books that bring various cultures alive! As mentioned above, I'm wanting some gothic reads right now. Super super specific, but I'd also love a quirky YA contemporary along the lines of Sex Education. Last, I'm a foodie in all the best ways, so send me your chef, restaurant, bake-offs, food-traveling show manuscripts.
So to sum up, I'm accepting:
Young Adult: fantasy, romance, historical, contemporary, paranormal (needs to have at least a romantic subplot)
Adult: romance
Not Accepting: nonfiction, sci-fi, horror, all adult genres (except romance), or MG.
Q&A
How can a manuscript's first five pages make you sit up and take notice?
I like manuscripts that give me a chance to get to know the main character and their world. I want to feel like I understand the main character and the conflicts and wants that are driving them forward in the story. Along with that, voice is super important, especially in YA contemporary and romance. I love seeing hints of the conflict from the query letter; foreshadowing is one of my favorite things! But at the end of the day, it all comes down to character, character, character in those first pages.
What can writers expect from working with you during #RevPit, including communication?
Two-way communication is so important, and I love knowing what you think are your strengths and weaknesses before we begin the editing process. From there, I'll do a big-picture developmental edit on your manuscript, emailing you and updating you continually throughout. After you get your edits, we can chat by phone or Skype and talk through potential changes/issues/confusions. After you've implemented the changes, I'll do another quick round and we'll repeat the process.
What do you expect from writers during the #RevPit revision process, including communication?
I want you to be super excited and ready to WORK. I want you to be open to change, I want you to be responsive to emails/queries, and I want you to be comfortable communicating any concerns or fears to me throughout the mentorship. Basically, just be a good communicator because that's so important in the editing process.
What hobbies do you have outside of writing and editing?
When I'm not editing, I could be doing any number of things! I love to write, I'm an avid reader, I love all different kind of TV shows. When I need to move around, my go-to choice is either the gym or long walks where I can listen to audiobooks. Every spring and summer, I play sand volleyball (disclaimer, our team name is The One Hit Wonders, and that is NOT ironic; it's depressingly literal). Lastly, I love game nights. My husband and I host game nights with friends and enjoy playing everything from board games to video games.
What published book did you love in 2018, and what did you love about it?
Oh man, this is such a hard question because I read so many books I genuinely adored. If I have to choose just one, then I think it would have to be Carry On by Rainbow Rowell. She is fantastic with characterization and voice, and both are what drew me into that book and what has me anxiously waiting for the sequel. Like I said above, the really wonderful characters are what drew me in, but on top of that, the story had some great elements: voice, humor, a fascinating world, a fast-paced plot, mystery, and my favorite, a slow-burn, enemies to lovers relationship. It just doesn't get better than that!