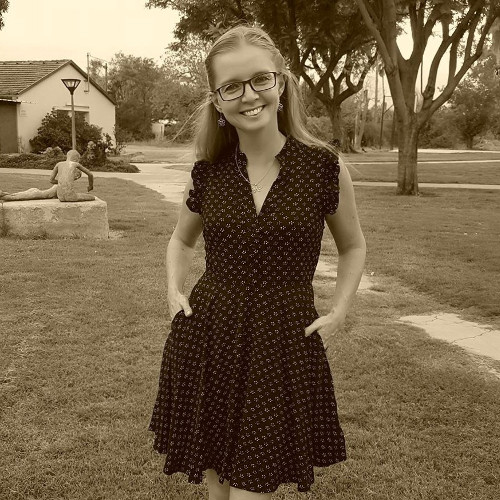 Website:
http://www.heidishoham.com
Twitter:
@heidishoham
Instagram:
Heidi Shoham
2022 Annual Contest Editor ✓
2021 Annual Contest Editor ✓
2020 Annual Contest Editor ✓
Mini-Event Editor ✓
Bio
Heidi Shoham is a freelance fiction editor with over sixteen years' experience. She currently edits for HarperCollins and indie authors who self-publish. Heidi has a BA in English language and literature and has edited multiple books that have hit the New York Times and USA Today bestseller lists.
When not editing, Heidi spends her time writing her own stories, taking care of her three wildling kids, and wrangling her menagerie of rescues.
Pronouns: She/Her
MSWL
For this #RevPit, I'm looking for:
All the romance! (including fiction with strong romantic elements/a romantic subplot)
YA and Adult fiction
I especially like:
Category romance with classic tropes or twists on old favorites.
Single-title romances packed with tons of conflict, subplots, and supporting characters.
Strong, emotional women's fiction.
Paranormal—YA and adult. All the paranormals!
Sci-fi, fantasy, dystopian.
Gripping suspense/thrillers.
Dark, angsty characters and plots.
Character-driven stories with authentic conflict and real emotion—even the simplest conflicts can be packed with emotion if I'm invested in the character's story.
Authentic, fun banter between characters that have great chemistry. I love it when an author can make me laugh while I'm scared or sad or tense.
Angsty heroes, antiheroes, alpha heroes.
I love strong, authentic voices, characters that feel real enough to jump off the page and materialize next to me.
If you can convey your main character's GMCs well, I can get excited about just about any story set anywhere/at any time/in any genre.
Things I'm less interested in for #RevPit this year:
Middle Grade
Children's books
Nonfiction
Q&A
How can a manuscript's first five pages make you sit up and take notice?
I like to get a good feel of the author's voice and what the book is going to be about in those first five pages. I want to be hooked by an authentic voice and the feeling that something big has just started and I get to be a part of it.
What can writers expect from working with you during #RevPit, including communication?
Every author/editor relationship is a little different, but I always try for open communication and good collaboration. In a word: teamwork. I am straightforward and will let an author know where something's missing or not working, and of course, I'll tell them when something is awesome and there should be more of it or more focus on it. I'm pretty good at brainstorming and also offering craft advice when I see there's a noticeable issue that needs some attention.
The author I work with can expect a full edit letter, some comments in the manuscript showing exactly where certain issues are showing up or places that need attention, and a Zoom call/Google Hangouts meeting to discuss the edit notes and to brainstorm possible solutions for any issues raised.
What do you expect from writers during the #RevPit revision process, including communication?
Like I said, I aim for good collaboration and teamwork. I'm interested in working with authors who are serious about improving their stories and their storytelling abilities. I want authors to see me as part of their team. I want my advice and experience to be a tool in their toolbox, something that can hopefully help them get the very best version of their story ready.
What hobbies do you have outside of writing and editing?
I have three wildling kids, and my house is pretty much in a constant state of chaos, so time for hobbies is scarce. I do read a lot and listen to audiobooks while out for walks with my monster dog, and the TV is always on in my house, and— Wow, I sound super exciting LOL