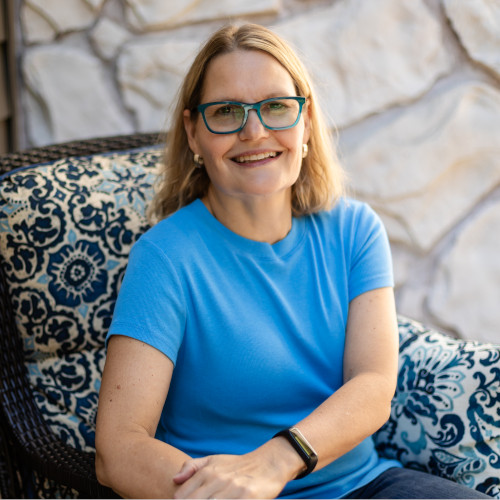 Website:
https://www.mirandadarrow.com/
Facebook:
Miranda Darrow
Twitter:
@Miranda_Darrow
Instagram:
Miranda Darrow
2023 Annual Contest Editor ✓
2022 Annual Contest Editor ✓
2021 Annual Contest Editor ✓
2020 Annual Contest Editor ✓
Mini-Event Editor ✓
Bio
Miranda Darrow is an editor and story sleuth who digs deep into your manuscript to uncover the best version of your story. She's a writer and voracious reader who has turned her passion for books into a career helping authors develop the intricate facets of their stories. After graduating with a degree in English, she became an attorney and used her logic skills in her decades-long legal practice, but never lost the urge to read and write fiction. Taking an in-house position twelve years ago allowed her the time to develop her writing and editing skills.
Miranda is a board member and contributing editor with the #RevPit online editing contest. She's also a member of the Editorial Freelancers Association, the Professional Editors Network, and a frequent presenter to writing groups. She specializes in fiction and creative non-fiction. Her logic skills honed as an attorney are an asset in detecting and remedying timeline issues, plot inconsistencies, as well as pacing and story arc concerns. She's a book coach, developmental editor, and copyeditor.
Pronouns: She/Her
MSWL
For #RevPit 2023, I'm mostly open for genre this year. Usually I write a detailed MSWL, and then ignore it and pick something I wasn't expecting. This year, rather than trying to predict, I'm listing ten published books I enjoyed reading last year and am jealous that I didn't get to work on as an editor:
Cold the Night, Fast the Wolves by Meg Long
The Kindred Spirits Supper Club by Amy E. Reichert
The Yellow Wife by Sadeqa Johnson
My Sister's Big Fat Indian Wedding by Sajni Patel
Light Years from Home by Mike Chen
Perish by Latoya Watkins
Queen of the Tiles by Hanna Alkaf
Sophie Go's Lonely Hearts Club by Roselle Lim
The Wife Before by Shanora Williams
Catch and Cradle by Katia Rose
Love: road trips (including the inter-galactic variety), tricky family dynamics, immersive settings, and quirky characters. Romance (as a genre or subplot) is welcome but not required.
Not looking for: revenge stories, horror, non-fiction, anything over 120,000 words, stories with COVID at the forefront.
I'm always open to diverse stories, including #OwnVoices, BIPOC, LBGTQA+, and disability representation.
Q&A
How can a manuscript's first five pages make you sit up and take notice?
Jump right into the story and let us get to know your main character and their goal starting on page one with how your protagonist is going through life and its challenges. I'm looking for a strong sense of identity for your protagonist and a clearly defined universe, not a story set in Anywhere, USA. Make sure your character has agency, meaning they are making choices to try to obtain their goal, even if those choices are bad and lead to disaster.
What can writers expect from working with you during #RevPit, including communication?
My goal is for the story on the page to reflect the story vision the author carries, with the most impactful scenes and conflicts making it onto the pages. If you submit to me, be advised that this may include larger structural changes, so please list any deal-breakers that you wouldn't entertain. Note - I would never ask an author to change the identity of their main character. My recommended changes would be plot-based, possibly reducing the number of characters, but not changing who they are. See my testimonials on my websites from my past winners if you'd like more insights into my process.
I'll start with an in-depth assessment of developmental editing recommendations, which we can discuss after you read and review my assessment. Together, we'll develop a plan for your revisions, which you'll work on and send back to me. Depending on the timing and state of the manuscript after these revisions, we may have time to take another round of developmental edits. Email is the best way to reach me, and I'll try to get back within a day with answers to questions, and will communicate my timelines for editing feedback once I receive your revisions. I'm not a night owl, so you're more likely to catch me at 6 a.m. than you are at 9 p.m.
What do you expect from writers during the #RevPit revision process, including communication?
First, I want someone open to large-scale structural changes in their manuscript. For RevPit, I enjoy the challenge of tinkering with a story to rebuild it into something stronger, and I want authors willing to be open to that process.
Also, I'm a high-energy person and want my chosen author to be even more excited to jump in and work on revisions so we can tease out the very best version of your story. I want passion paired with professionalism, as I want our efforts focused on the work with story goals in mind. I'm clearing time in my hectic schedule for this, and I expect the same from my author so we can be focused and driven with the goal of the best possible manuscript and query letter in the short time we'll have as part of the program.
What hobbies do you have outside of writing and editing?
I enjoy reading (I'm a super-reader, over 100 books/year), crochet, and attending my kids' sports events. We also like camping and boating in the summers.