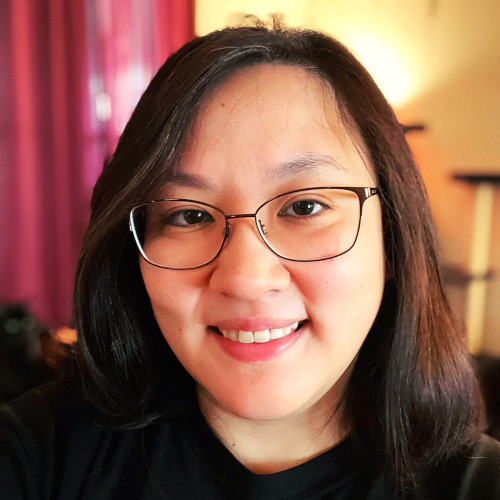 Website:
http://www.bethanyhensel.com/
Twitter:
@bethanyhensel13
Instagram:
Bethany Hensel
2023 Annual Contest Editor ✓
2022 Annual Contest Editor ✓
2021 Annual Contest Editor ✓
2020 Annual Contest Editor ✓
Mini-Event Editor ✓
Bio
Bethany Hensel is a writer, editor, book coach and host of the popular The Empowered Writer Podcast. For over 13 years she has been helping writers transform their stories and jumpstart their careers. From indie darlings to trad superstars, brand new writers to writers who've been writing for years, she's had the extraordinary privilege of working with some amazing stories. But the real joy has been working with the incredible people behind those stories. Through her one-on-one work and courses, she hopes to continue to work with many many more.
Pronouns: She/Her
MSWL
Categories: MG, YA, Adult
Genres: ANYTHING BUT HORROR, and yes, I know I just said I've been binge-watching Interview with the Vampire but I classify something like that as more "fantastical sexy" so if you have something like that, then send it! Right away. Seriously.
Here's a not very exhaustive list of some favorites of mine to help you get a sense of what I like:
Fav movies:
13 Lives
Kingsman
Pretty Woman
Captain America: Winter Soldier
Something New
Lady and the Tramp
Always Be My Maybe
Stardust
Jumper
Fav authors:
Tiffany Reisz
Harlan Coben
Jeaniene Frost
Bethany Baptiste
Jason Reynolds
Christina Lauren
Gloria Chao
McCall Hoyle
Fav tv shows:
RuPaul's Dragrace
Interview with the Vampire
Master Chef
Abbott Elementary
Cobra Kai
Daredevil
Hart of Dixie
Fav theater shows:
Newsies
Kinky Boots
12 Angry Men
Good People
Priscilla, Queen of the Desert
Drowsy Chaperone
Thoroughly Modern Millie
Evergreen Yes: If your story comps anything River Phoenix, send it!
Evergreen No: If the dog, cat, horse, etc does NOT live, please don't send to me. I can handle if they get hurt but they need to live. Please don't send me anything where there's animal cruelty, torture or graphic hunting scenes.
And please don't send me any stories with rape, torture, incest, or graphic violence.
Q&A
How can a manuscript's first five pages make you sit up and take notice?
Lots of things! A fun character name! Great voice! A fantastic setting and fascinating set up! A combo of all of it. The big thing is I want to be immersed. Don't show me a postcard of the place. Plop me right down in there!
What can writers expect from working with you during #RevPit, including communication?
They can expect LOTS of communication! I'm very available during the entire process. Email, text, phone calls, Zoom, Google doc parties.
I'll be checking in while I read and absolutely during the editing process. If the writer I work with prefers a really scheduled calendar full of deadlines and homework, we can do that. If they want it more loose, totally fine too.
In terms of work, I'll be reading the manuscript with an eye on those big picture, structural components of story ie character arc, character chemistry, deep pov, reader logic, scene economics, pacing, tension, etc.
Once I send back the edit letter, then it's pedal to the metal! Brainstorm sessions, strategy calls, whatever the writer needs to help them really understand and impliment the revisions they feel serves their story best. (I totally don't expect a writer to take every single edit note I have and apply it!)
It'll be a productive time but I also want it to feel really good and exciting, like they're digging all the great diamonds out of the mine that is their story. And once we have all those diamonds, we are going to really really make them shine!
What do you expect from writers during the #RevPit revision process, including communication?
The writer who works with me should feel comfortable asking questions, talking things out, and looking at their manuscript in a new, fresh way. And they should be oh so excited to get their proverbial hands dirty! My edits aren't surface level. I'll be looking at the very most core pieces of the story and when those begin to move, shift and/or get deleted, the ripple effects tend to be huge. So the writer should be ready to ride those waves. (With my help of course!)
I jokingly say that working with me is becoming part of Team Phoenix, but actually, it's a pretty apropos name. What we'll be doing together is breathing new life into your story. We're going to let go of what's not working so there's tons of space to usher in something better, stronger, brighter and more powerful than before.
I'll bring the matches. The writer I work with needs to bring the spark.
What hobbies do you have outside of writing and editing?
I'm not sure if this counts as a hobby but I'm currently decluttering and redoing my entire house and it's so much fun! Does looking at paint swatches count as a hobby? Putting in new flooring? Watching old clips of Bob Villa's This Old House?
Okay, if house stuff doesn't count, then I love movies and reading, of course. I'm currently rhinestoning everything and anything. This is a relatively new hobby. We'll see how weird and diligent I get with it. Oh, and I spend a ton of time spoiling my pets and meeting other people's pets and just generally always wanting to meet new pets. Live theater is my soul food and I go as often as I can.
Other than that, lately you can find me either watching an episode of Dragrace or Interview with the Vampire (the tv show).