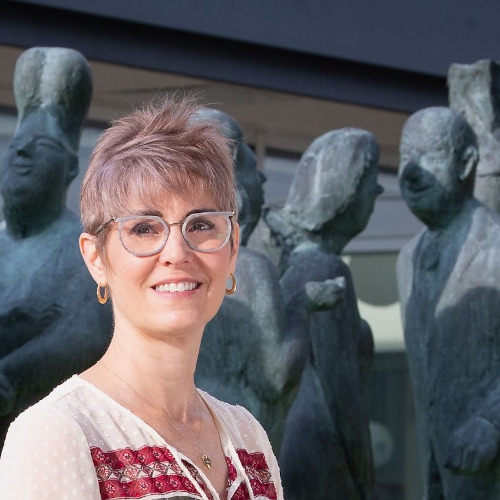 Website:
http://www.jaywhistler.com/
Twitter:
@JayWhistler
2019 Annual Contest Editor ✓
Mini-Event Editor ✓
Bio
Jay Whistler is a young adult novelist, a professional editor, an acquisitions reader for a literary agency, and an editor for a literary journal. She holds an MFA in Writing for Children and Young Adults from Vermont College of Fine Arts and an MA in Technical Writing from Bowling Green State University. She previously taught writing at the college and university level for over sixteen years. She has had articles appear in numerous publications, including Publishers Weekly.
MSWL
I'm looking for MG or YA with strong voice, clear stakes, and characters that will stick with me.
Contemporary
Historical
Magical realism
Romance
Adventure/Suspense/Thriller
Ghost Stories
I'm especially interested in #OwnVoices stories, and I want to signal boost LGBTQI stories and main characters of color, as well. I'll take most things edgy, as long as it's for a purpose, not shock value.
While I appreciate a well-done fantasy or sci-fi story, I am not the best editor for this genre. I am also not into reboots of fairytales or legends. Please no Christian fiction, dystopian, vampires/werewolves, or manuscripts over 100,000 words.
Q&A
How can a manuscript's first five pages make you sit up and take notice?
I love when a story has an opening line that grabs me by the shoulders and practically shouts in my face, "Are you listening to me??" That line better be something that no one else can write, that makes me see something no one else can show me, makes me feel something on the back of my neck, and keeps me glued to the end of chapter one, where there should be yet another hook to keep me turning pages. I want to hear a unique voice from the character right away. I want the inciting incident, or at least hints about its imminence, in those five pages. I want to know that there are big things at stake. If we are in the ordinary world with the main character, that ordinary world needs to be worth sticking around for.
What can writers expect from working with you during #RevPit, including communication?
If you are expecting an edit letter that says, "This is brilliant! Send it to agents right away!" then I am not the editor for you. I always praise when I see those flashes of brilliance in a manuscript, but I also don't flinch from pointing out when a MS needs work. I am big on giving you lots of homework in the form of craft-related reading and mentor texts. My goal is to help you learn how to improve all your writing, not just this one manuscript. I will respond to all emails within 24 hours, and I offer a one-hour phone call after each stage of the revision process.
What do you expect from writers during the #RevPit revision process, including communication?
I expect writers to do the work to improve. My job is not to rewrite the story for you, but to guide you in the best ways for you to learn to rewrite the story yourself. I think that is key: I want you to learn how to revise. In addition, this is not going to be a time for you to sit back and take a break on the manuscript. I may email you and say, "While I am working on this, please read such-and-such book." My goal is to have you ready to attack revisions as soon as I send my feedback to you.
What hobbies do you have outside of writing and editing?
I am a voracious reader, having read over 200 books in 2018. I also spend a lot of time outdoors walking my rescue dog, James P. Sullivan, DDS (Sully). I have been practicing yoga for over 20 years, and I'm a vegetarian. I would also rather clean out the lint trap of my dryer than sit down and write my own novels. My closets are very organized for the same reason.
What published book did you love in 2018, and what did you love about it?
THE LIBRARIAN OF AUSCHWITZ by Antonio Iturbe was technically not published in 2018, but in late 2017. But it was my favorite book that I read last year. Based on the true story of a 14-year-old girl who hid books for a makeshift school in Auschwitz, Iturbe's book is more than a just another Holocaust story. With lyrical prose, he weaves a compelling tale of bravery, dignity, resistance, and hope in a place where all these things could immediately earn someone a trip to the showers or a bullet to the head. I cheered and I wept for Dita. I was terrified for her, suffered her hunger, and felt the bitter loss of people she loved. This book is a master class on both character voice and author voice, and on tension and stakes.